SPRING APPEAL - 2021
Yes, I'd like to support waterfowl, wetlands and hunting in California!
Meeting the needs of ducks that live in California year-round is an important part of California Waterfowl's mission to grow California's waterfowl populations, wetlands and hunter-conservationist communities. But our success rides on the support of people like you. Will you step up to make California a better place for the ducks that live here year-round?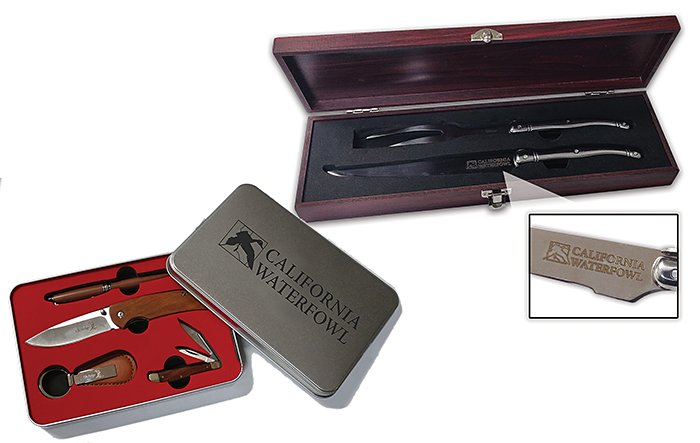 Donate just $50 to help and we'll send you a special stainless steel CWA carving set. Donate $100 or more, and we'll ADD an exquisite knife tin with matching accessories!
Make a donation TODAY!
If you have questions, need help with your donation or would like to send a check, call us at 916-648-1406. You can talk to a real person!
Donation amounts in excess of the fair market value of items received may be tax deductible and may count toward your Major Donor level. Click here to learn about the Major Donor Program, and here to see what counts toward your Major Donor level.