CLICK ON LINK BELOW TO BE TAKEN TO THE ONLINE VIRTUAL AUCTION.
This Week's Sponsor: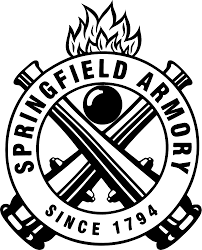 It takes a lifetime to build a legacy. It takes discipline to protect it. Shaped by an unrelenting commitment to craftsmanship and legendary customer service,
Springfield Armory
has grown to become the premier manufacturer of quality firearms. The leading maker or our country's iconic 1911, SA-35, 911 and M1A models, the exciting SAINT series of rifles and pistols, the custom-grade Model 2020 bolt-action family of hunting rifles, and a pioneer in today's most trusted striker-fired solutions, every Springfield Armory firearm is built on a foundation of excellence. Anchored by our rich history and inspired to break new ground, our proudest legacy is giving you the tools to defend yours.
Date & Time
8:00am on November 4 to 6:00pm on Nov 7, 2021