Getting ready to journey into hunting? Need to get your Hunter Education? Do you prefer in-person classes? Then this is the class for you! Attend this Traditional Hunter Education class IN PERSON. Teaching firearms safety, conservation, and ethics.
Must attend both days.
Important: All students are required to obtain a California Get Outdoors ID (GO ID) prior to registering for California Hunter Education courses. In order to be certified the student must attend the entire class including all sessions. Students will need to show safe handling of firearms and pass the Hunter Education test with a score of 80% or better. There is no minimum age to attend California Hunter Education. Parents or guardians are encouraged to attend with young students, especially those younger than age 16, to help define new words or provide additional tutoring during and after class.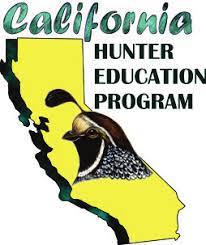 Date & Time
August 22 to August 23, 2022
Location
CWA Roseville Home Office
1346 Blue Oaks Blvd Roseville, CA 95678