Program Sponsor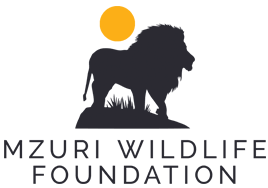 Women's participation in hunting and fishing in America is growing rapidly, fueled in large part by their desire for healthy, free-range meat and outdoor activities that can include the whole family.
But women's participation still lags behind men's. California Waterfowl's Becoming an Outdoors-Woman program helps address that deficit with a wide variety of events for novice outdoorswomen in supportive environments, as well as events for women of all experience levels.
For novice events, gear - including firearms - is provided. The camaraderie happens all on its own!
Note: Currently no educational events are scheduled due the Covid pandemic. To search for any women's hunts or fishing trips, please click here.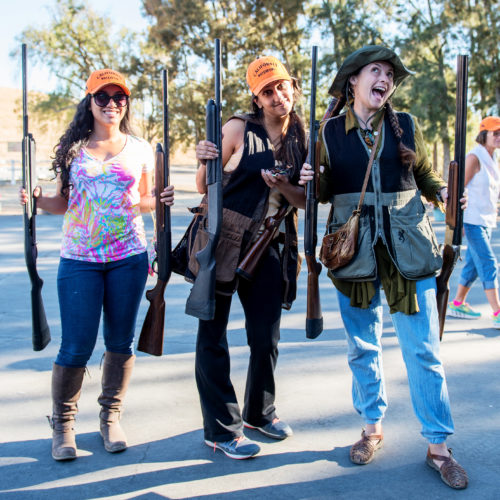 ---
Practical skills
A successful hunt or fishing trip is just the beginning; what do you do once you have the fish, duck or wild boar in hand? BOW knows women want answers to that question, so our workshops and hunts place a heavy emphasis on learning how to process and cook game.
We also address issues such as how to choose a shotgun, and where to find women's outdoor clothing and gear.
Equally important: Participants and instructors stay connected with one another long after the events where they meet, forming a network of hunting and fishing buddies to last a lifetime. For many women, these networks are the hunting family they never had.
---
If you have questions, please contact Jeff Smith, CWA's Hunting and Education Programs Supervisor at 530-305-9234 or jsmith@calwaterfowl.org.
women's events and classes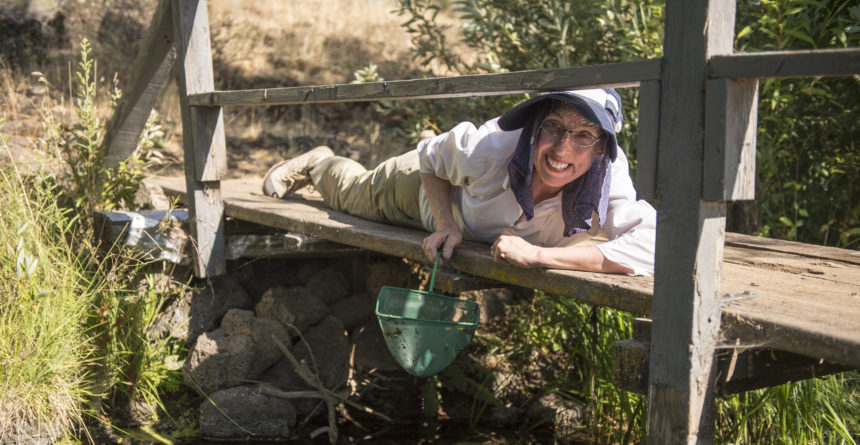 ---
Women's Multi-Course Workshop (3-day)
This is the workshop that has come to define BOW - a three-day extravaganza of outdoor skills and camaraderie. The camp generally includes:
Hunter education
Fishing
Kayaking
Boating
Archery
Firearms
Leather work
Horseback riding
Canning
Ropes course
---
Women's Shooting Clinic and Sporting Clays (1-day)
Held each spring at CWA's Grizzly Ranch in Solano County
All experience levels welcome
Ages 13 and up welcome!
Guns, ammunition, targets, and ear and eye protection are provided
Shotgun, rifle and archery taught by trained instructors
More experienced shooters can try our challenging clays course (50- or 100-target packages)
Includes lunch and wild-game tasting
In addition to this women's shoot, we typically have three other fun shoots at Grizzly Ranch where men are also welcome - two for the general public and one for veterans.
---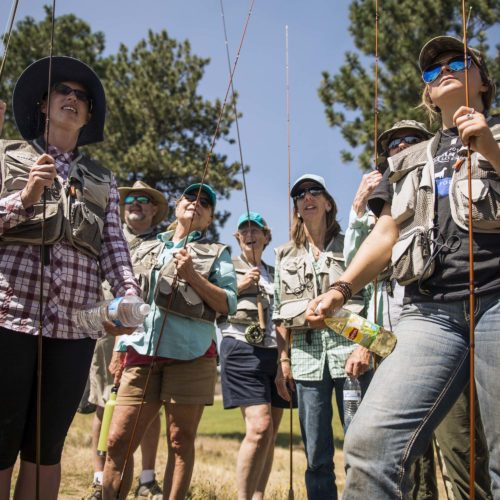 Women's Spring Fly Fishing Retreat (3-day)
Annual event
Luxury weekend includes all gear, instruction, food and lodging in the Sierras
Learn fly fishing skills, great for novices or intermediate fisher-women
Fish some of the best waters in California
---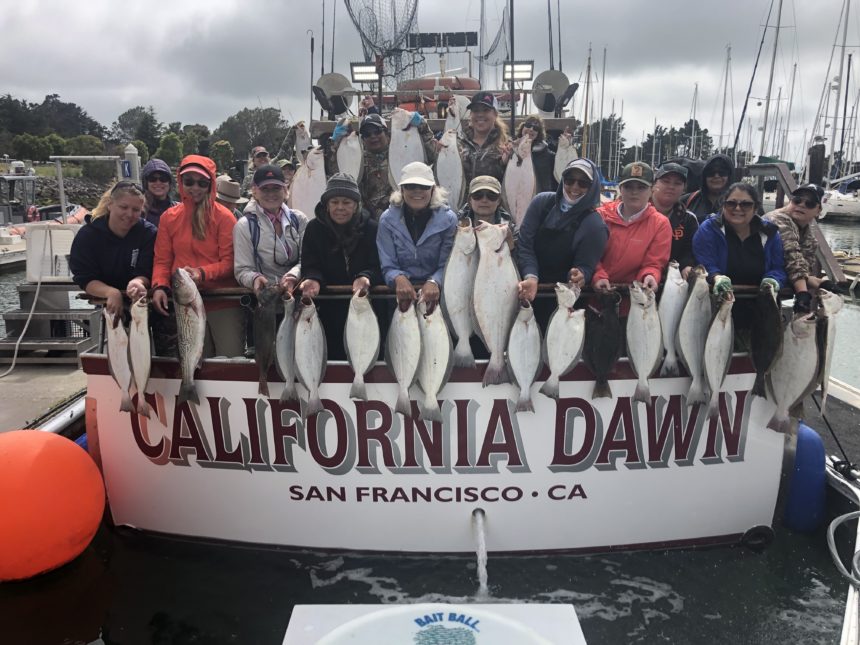 Women's SF Bay Pot Luck Fishing Trip (1-day)
Annual event
California Dawn excursion on San Francisco Bay (launching out of Berkeley Marina)
Fishing gear provided
Breakfast and lunch provided, including fresh halibut ceviche
---
Women's Fall Fly Fishing Retreat-NEW (3-day)
Luxury weekend includes all gear, instruction, food and lodging in the Sierras
Learn fly fishing skills, great for novices or intermediate fisher-women
Fish some of the best waters in California
---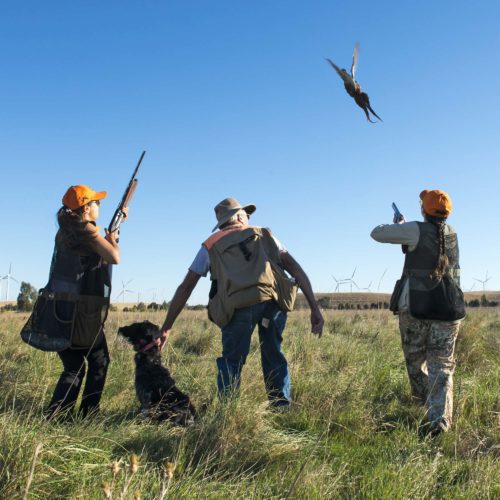 Women's Pheasant Camp
Held at Birds Landing in Solano County each September
Gear provided
Overnight lodging optional
Complete hunter ed
Get shooting instruction
Hunting license included
Go on your first hunt
---
Pheasant Camp
Held at Birds Landing in Solano County each September
Gear provided
Overnight lodging optional
Complete hunter ed
Get shooting instruction
Hunting license included
Go on your first hunt
---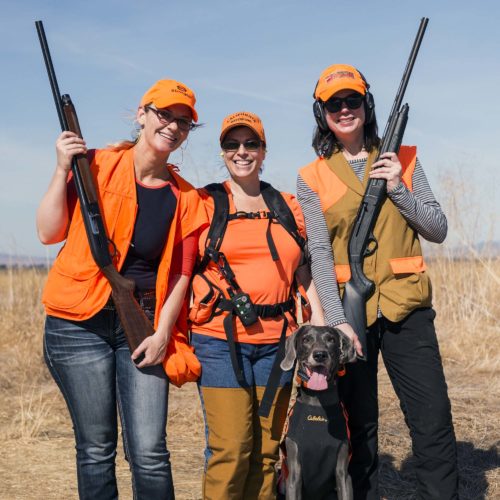 Women's Pheasant Hunt (1-day hunt)
---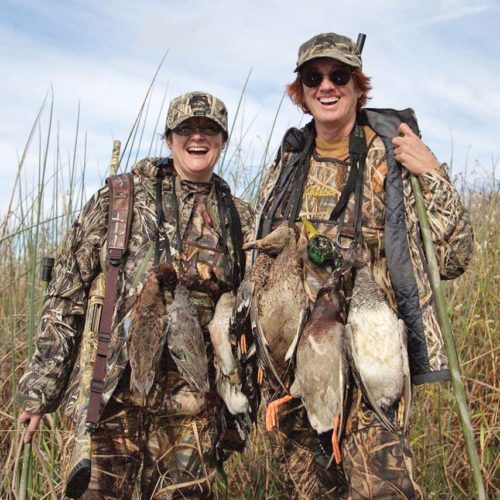 Women's Duck Camp (3-day) - Upper Butte Basin
For women who are already licensed, but have hunted ducks 0-5 times
Lodging at Bird Haven/Casa de Patos
Shooting instruction and sessions on duck calling, duck ID, duck plucking, duck processing and duck cooking
Hunt in pairs at one of three prestigious clubs: Little Dry Creek Farm, Closed Zone Farms or Mom's
---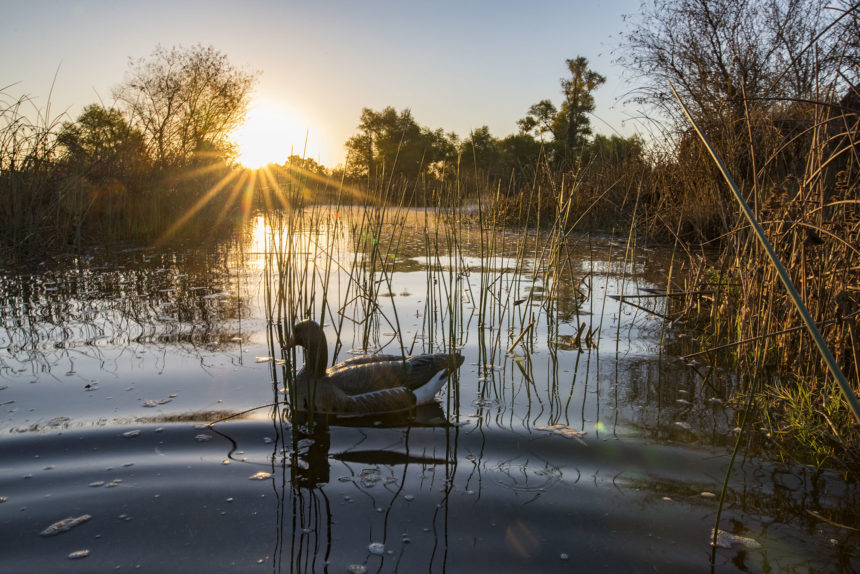 Women's Waterfowl Hunts – Butte Sink
All-level general waterfowl hunt for women
Individuals will hunt either Sanborn Slough or Butte Creek Island Ranch
Hunt in pairs in natural marsh
Food and lodging are included
Expert mentors provided for novice hunters
---
Novice Women's Duck Camp (3-day) - Grizzly Ranch
For women who are already licensed, but have hunted ducks 0-5 times
Workshop and two hunts in the Suisun Marsh
Lodging at Grizzly Ranch
Shooting instruction and sessions on duck calling, duck ID, duck plucking, duck processing and duck cooking
Hunt in pairs on two mornings, Saturday and Sunday
Participants are only allowed to attend once
---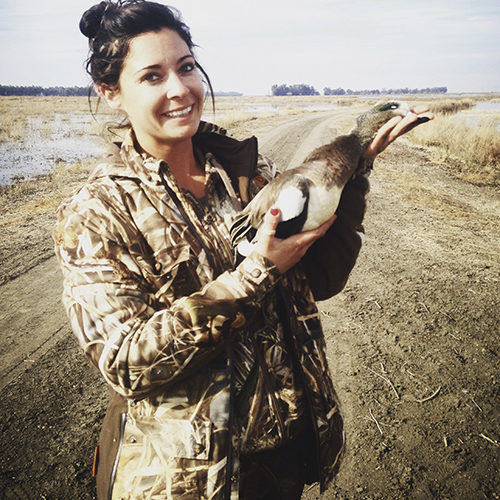 Women's Waterfowl Hunts – Staten Island
All-level general waterfowl hunts for women
Two dates to choose from in December and January
Individuals may participate in one of the two hunts
Hunt in pairs across flooded corn fields in stand up blinds
Food and lodging are included
Expert mentors provided for novice hunters
Special sandhill crane viewing and talk with each hunt
---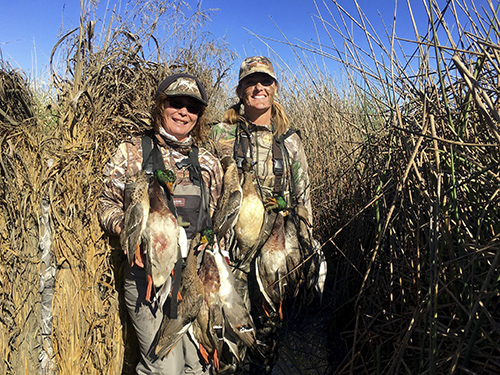 Women's Waterfowl Hunts – Grizzly Ranch and Denverton
All-level general waterfowl hunts for women
Hunt in singles or pairs in pit blinds across well managed duck ponds
Two hunt dates to choose from: One in December at Grizzly Ranch, and on in January at Denverton (individuals may attend only one of the two)
Food and lodging are included
Expert mentors provided for novice hunters
All equipment available to borrow
---